Contact center expert and author Brian Flagg was this week's featured guest on Expert Access Radio.
Brian recently authored, "Contact Center Excellence: Standing Out From The Crowd," where he draws on his IBM and Target contact center leadership experience and personal reviews of nearly 300 centers. He writes and speaks frequently on topics such as strategy, contact center maturity, and engagement.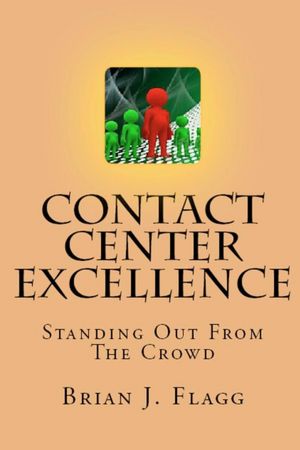 In the radio interview he shares some of his key findings from the best run contact centers. Brian offers a set of principles to guide leaders looking to drive their organizations from "good" to "world class."
For example, when Brian led Target's client support center transformation, the retail giant realized a 20% cost reduction while improving customer satisfaction and employee engagement.
Excellence in the contact center doesn't happen by mistake — it takes a well-defined strategy focused on both the operational and quality success drivers with a keen understanding of the leadership, process, and technology maturity of the organization.

Where's the Value?
Brian discusses how "maturity models" are very useful in helping to determine where your contact center is today, what you are doing right, what you could be doing better, and what does the next level bring. As you move from the lower, chaotic levels to the highest level, you become optimized. At this stage you are doing everything right, you have the right leadership, processes, and technology in place and this gives you a real competitive edge.
While most maturity models look a leadership, processes, and technology, Brian adds another important dimension — value. What's the downside of staying at your current level and what's the value of moving up to the next level. You need to look at the investment required to change compared with the return to the organization. The other dimensions in typical maturity models don't address value.
Effective leadership is critical to understanding the current maturity of the contact center as well as driving the changes needed to advance to the next level. Engagement is also extremely important.
High Cost of Disengagement
Brian tells us that in an average organization, there are fewer than two actively engaged employees for every actively disengaged employee. In the U.S. alone, this costs companies $350 billion each year!
In the contact center nothing will drive engagement down faster than when you give targets to agents but don't equip them with the right tools to do their job. Most employees want to do a good job and hit their targets — but when they don't have the right tool set, they become frustrated.
This is an area where Cincom Synchrony can help to drive improvements in so many areas. As Brian says, "once you have leadership, strategy, and processes defined, then take a look at Synchrony."
You can listen to the entire recorded interview with Brian on Expert Access Radio. And you'll find Brian's new book, "Contact Center Excellence: Standing Out From The Crowd," on Amazon in paperback and Kindle formats.